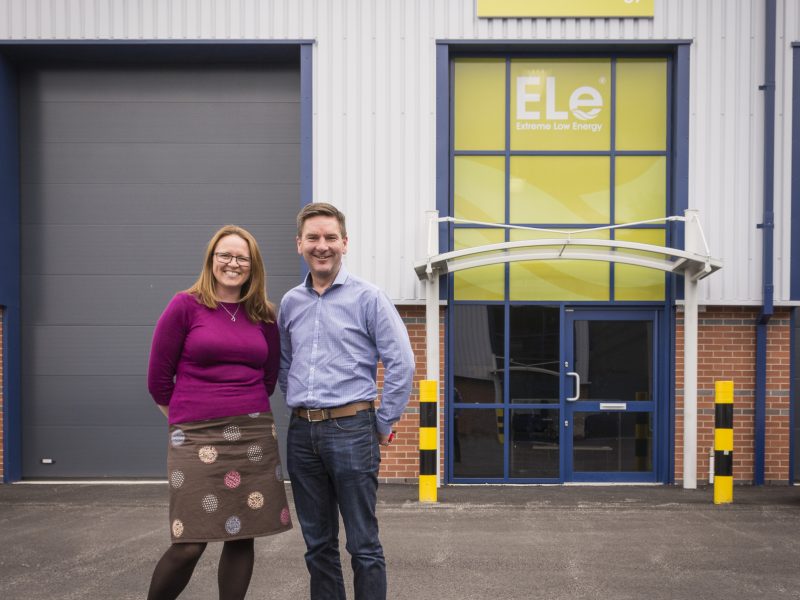 An award-winning North West energy technology company has relocated its head office to a new larger base in West Lancashire.
Extreme Low Energy (ELe) has moved into a 1,600 sq ft unit in Skelmersdale's Gillibrands Industrial Estate which offers a combination of office, warehouse and research and development space.
The company, which also has offices in Merseyside and Greater Manchester, is making the move to West Lancashire having outgrown its previous premises following the business' establishment of a network of resellers and its growth into overseas markets.
ELe specialises in creating innovative systems using DC power, having identified the huge energy and carbon savings that can be made by eliminating the wasteful AC/DC power conversion used by most of today's electrical products.
Mark Buchanan, ELe's founder, said:
"Having established the business in 2014, the success and swift growth of the company has seen the need for us to move into suitable new premises.
"The new building is significantly larger than our previous headquarters in Formby and gives us greater office and warehousing space, combining to improve the efficiency of the business.
"We plan to further build our team and client base throughout the UK and abroad, and this new site gives us the right location in which to best achieve our goals."
Mark is an expert in computer engineering and renewable energy having designed a number of high-performance DC-based devices including computers, monitors, servers and lighting systems.
Recent ELe projects include working with Ambit Technology in South Africa to create and install an innovative at solar-powered classroom at Tlamatlama Primary School and fitting a solar-powered PC in St Elizabeth's primary school in Litherland, near Liverpool.