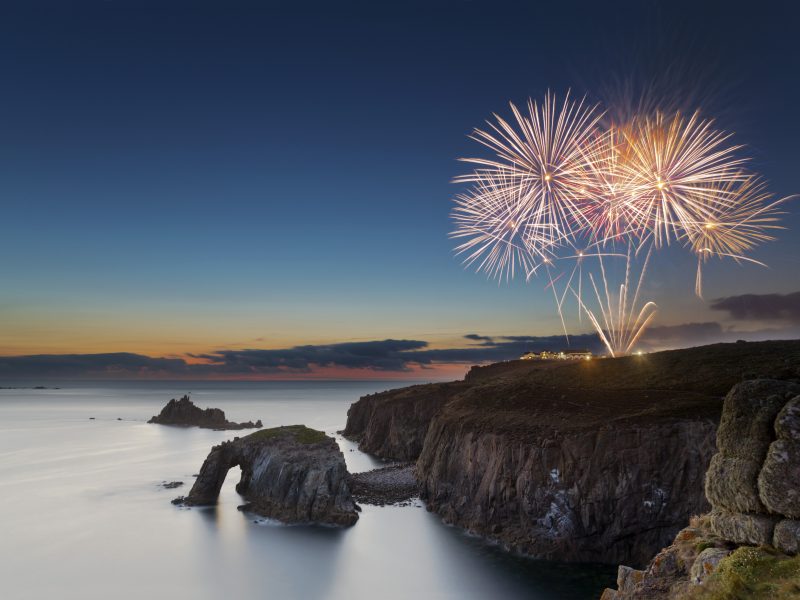 Land's End, another Boxed Off client, has enjoyed a significant increase in visitor numbers for 2015, up by 12% so far with revenues also up by almost 20% from last year.
This follows a considerable investment in new attractions at the heritage site, in particular the Shaun the Sheep Experience and 4D film The Lost World.
August is a key period for Land's End when it will host a number of exciting family-friendly events.
First up for Land's End's Awesome August is Superhero Day on Tuesday, August 4th where children and big kids-alike are encouraged to wear their masks and costumes and enjoy some hero-themed and super-powered activities.
Then, on Thursday, August 6th, it's Wild West Day complete with gun-slinging outlaws and sheriffs, country music and line dancing, all in the spirit of the 'Old West'.
Merlin Day, on Thursday, August 13th, will see Land's End transformed into a medieval place of magic and mystery; while Pirate Day on Thursday, August 20th, sees pillaging pirates take over Land's End for a day of treasure hunting fun.
Awesome August closes with Children's Day on Thursday the 27th, when the westernmost point of Cornwall will transform into Neverland for one whole day.
Land's End will be open from 10am until late into the evening during these Awesome August events for dining, shopping and live music. And don't miss the fabulous fireworks display 'Magic in the Skies' which will ignite every Tuesday and Thursday evening during August at Land's End.
David Bryans, general manager at Land's End said:
"We've enjoyed a superb first half of the year at Land's End, and the increase in visitor numbers has certainly been helped by the addition of our fantastic new attractions and some wonderful events.
"All the staff are excited about our Awesome August series of family fun days and, of course, the breathtaking Magic in the Skies fireworks events which should Along with our other family attractions including a new 4D film, refurbished Arthurs Quest and Greeb farm, our restored 200 year old Cornish farmstead there's plenty to do for families planning to visit."
Allan Leech, CEO, Heritage Great Britain said:
"We're continuing to invest in our portfolio at Land's End which also includes the hotel, Saddle & Stable Room apartments and the famous First & Last Inn.
"We are planning to further upgrade the hotel bedrooms and build a new children's activity area at the First & Last Inn.
"We're committed to making Land's End a true destination experience for all the family."
All inclusive tickets for the Land's End attractions can be booked online with a 10% saving. More information at www.landsend-landmark.co.uk or by visiting our Facebook page, facebook.com/landsendlandmark. You can also follow on Twitter @VisitLandsEnd