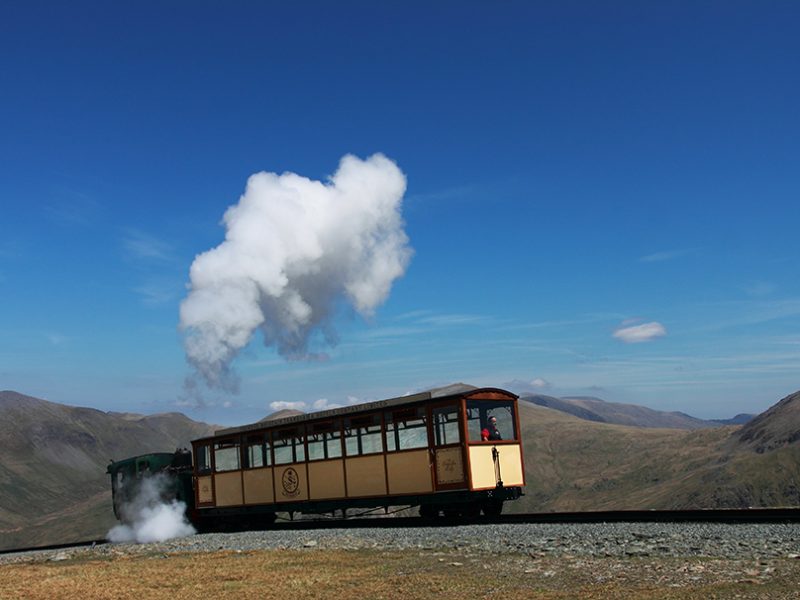 Snowdon Mountain Railway, which is North Wales' biggest tourist attraction, is enjoying a boost to its 2014 visitor numbers, which are 50% up on last year.
Since March, more than thirty thousand people have travelled on the railway which is the only one of its kind in the UK.
The figures are for the first quarter of the 2014 season ending 31st May and include the double bank holiday in April.
Last month, exclusive screenings of children's cartoon Ivor the Engine began in the railway's cinema and the railway was the focus of media attention after it was used to bring the Queen's baton back down from the summit of Snowdon on route to the Commonwealth Games in Glasgow.
Alan Kendall, general manager at Snowdon Mountain Railway said:
"These figures are a welcome boost as we continue to reach the peak of the previous four years.
"It is particularly encouraging after last year when we were badly affected by the snowfall in March and April although we did recover to carry around 110,000 in 2013
"We're proud of what's on offer here in Llanberis and get some great feedback. However we are always open to hearing how visitors think we can further improve the attraction."
For more information about Snowdon Mountain Railway, visit www.snowdonrailway.co.uk or follow on Twitter @SnowdonMR