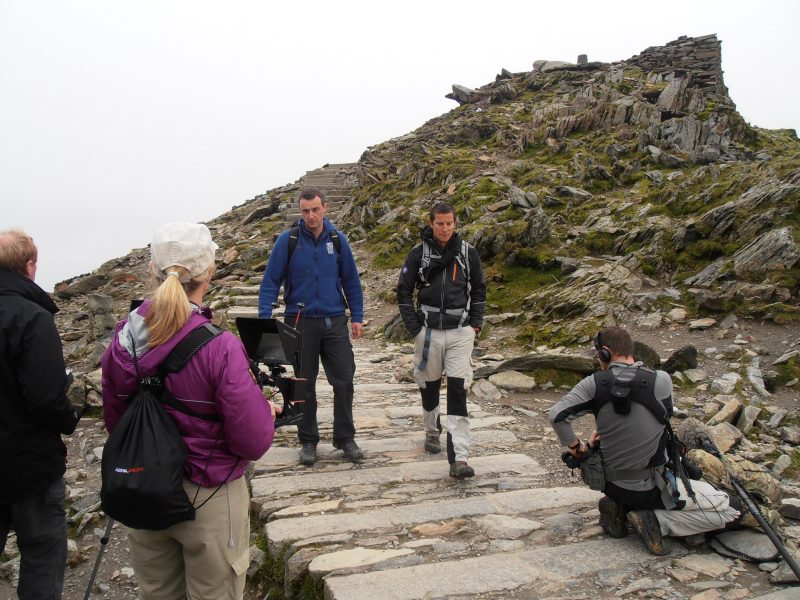 Visitor numbers released by Snowdon Mountain Railway show an increase of almost 20% compared to last year.
Between March and October, more than 130,000 people travelled on the railway, which is the only one of its kind in the UK.
The attraction was the focus of media attention earlier in the year after it was used to bring the Queen's baton back down from the summit of Snowdon on route to the Commonwealth Games in Glasgow.
Other highlights included a carriage naming ceremony for opera singer Bryn Terfel CBE and three of football's most prestigious trophies being carried to the summit as part of a historic journey around Wales to mark the UEFA Super Cup final in Cardiff.
The railway has also attracted a number of celebrities throughout the season including Ray Mears and Bear Grylls (pictured) with the station at Llanberis proving a popular location for television crews.
Programmes already broadcast include Surprise, Surprise, House Hunters and Antiques Road Trip with Penelope Keith's Hidden Villages and Glorious Gardens From Above both scheduled for later this month.
Alan Kendall, general manager at Snowdon Mountain Railway said:
"The upward trend continues although the bad weather, particularly towards the end of the season, means we haven't quite reached the peaks of a few years ago.
"We continue to attract tourists and TV crews from across the world, who recognise the opportunity to take a once in a lifetime trip to the rooftop of Wales.
"It's a unique offer and we have some exciting news early next year which we hope will attract even greater numbers to take a memorable journey and enjoy the spectacular views for themselves."
For more information about Snowdon Mountain Railway, visit www.snowdonrailway.co.uk or follow on Twitter @SnowdonMR