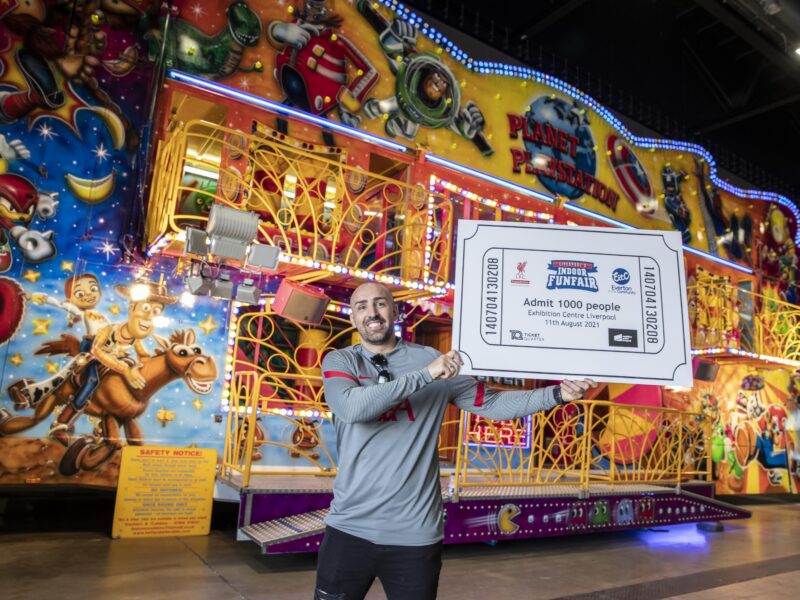 The organiser of Indoor Funfair is giving 1000 tickets to Everton in the Community and the LFC Foundation for a special session when it returns to the city in August.
The two charities are offering the tickets to families they support after what has been a challenging time.
More than 25 rides and inflatables will feature across the full 90,000 sq. ft of space at Exhibition Centre Liverpool for the 12-day event in August.
Sarah Atherton, Neighbourhood Manager, Everton in the Community said:
"The last 16 months have been difficult for everyone and this generous donation will provide a much-needed boost to our participants and local residents who have struggled during the pandemic and might not usually have the money available to purchase tickets to a day out such as this.
"On behalf of everyone at Everton in the Community, thank you for this kind gesture. Our participants are already looking forward to a fun day out in a safe, COVID-secure environment."
Matt Parish, CEO, LFC Foundation said:
"We're grateful to Indoor Funfair for their kind offer as we know how much this will mean to our participants and their families.
"We work in the most underserved communities across the Liverpool City Region and this will be a real boost for them as trying to buy tickets for all the family can simply be too expensive for some."
John Lowery, director of Indoor Funfair said:
"We've been bringing events and attractions to Liverpool for many years and wanted to give families the opportunity to enjoy the biggest Indoor Funfair the city has ever seen.
"We're thrilled that Everton in the Community and the LFC Foundation are able to give out hundreds of tickets to the people and families they support across the region who've missed out on so much during the pandemic."
The ticket only charity session takes place on 11th August.
For more information about Indoor Funfair visit: www.indoorfunfair.org, or follow on Facebook or Instagram: @indoorfunfair
Ends