Halloween prompts more consumer spending than other holidays except for of course Christmas! 
This means with Halloween just around the corner, we have put together a spine-chilling list of the best and worst super spooky PR campaigns that have surfaced over the past few years. 
Competitions, prize giveaways, videos, events, special offers, branded promotional products, decorated office and shops and publicised activity on social media are just some of the examples (just to name a few) which help businesses to build their brand through connecting with Halloween. 
Here we are talking about taking full advantage of Halloween with an integrated PR campaign. 
The Drum highlighted a couple of campaigns from last year –  (http://www.thedrum.com/opinion/2016/11/01/trick-or-treat-2016-s-most-successful-halloween-campaigns) 
Airbnb interactive campaign 
The hospitality service manufactured a campaign that provided guests with the opportunity to spend the night in Dracula's Castle. The one-night stay at Bran Castle in Transylvania was hosted by Dacre Stoker, the great grandnephew of the Dracula author, where lucky winners had the chance to stay on the night of Halloween. 
The super-spooky castle is undoubtedly one of the largest cemeteries in the world. Entrants were asked to compile a detailed essay explaining why they were brave enough to endure the night at the grounds containing an underground graveyard. 
Meltwater's social media monitoring tool produced data demonstrating that there were more than 4,964 conversations on social media conversing about Airbnb's Halloween campaign (The Drum, 2017). The competition was shared on Airbnb's Twitter where it received more than 100 retweets and 300 likes.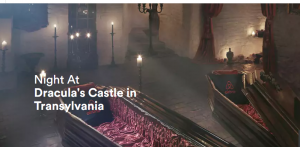 (Image by Air BNB) 
Tesco CSR campaign 
The supermarket chain thought carefully about their CSR efforts last Halloween. With 18,000 tonnes of pumpkins being irresponsibly disposed of each year after Halloween, Tesco went above and beyond to set up '10 pumpkin rescue stations' across North London, working alongside a charity to recycle these pumpkins into energy in an environmentally friendly way and putting an end to this food waste. Social media shown that 58.4% of conversations portrayed a positive image which seemed to overtake the limelight on Tesco's slightly damaged brand image they suffered before with their "consumer perception plummeting after the retailer was found guilty of short-changing suppliers" (https://www.marketingweek.com/2016/02/01/tescos-brand-health-plummets-following-supplier-scandal/?ct_59f04614989d7=59f0461498a91)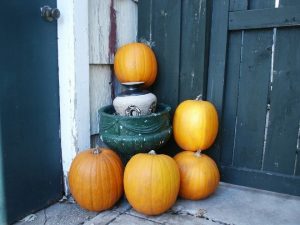 Starbucks "seriously spooky sip" 
The world-re-known coffee chain are rumoured to be introducing an "extremely limited edition" treat – The Zombie Frappuccino from October 26th-31st to commemorate the spooky celebration that is Halloween. The new edition which is only available whilst stock lasts is said to be a temptation away from customers' favourite Pumpkin Spiced Latte. The Daily Mail ( http://www.dailymail.co.uk/femail/food/article-4986318/Starbucks-coming-ZOMBIE-Frappuccino.html) has reported that the festive beverage will consist of a Crème Frappuccino base, Green Caramel Apple flavoured powder, pink powder, pink mocha drizzle, and pink 'brains' whipped cream.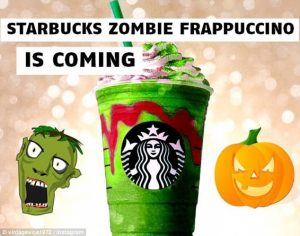 (Image by Daily Mail) 
RBS 'Tales from the vault' adverse reaction 
Taking it back to Halloween a few years ago in 2010, the Royal Bank of Scotland promised against closing branches, even if they were the last bank around. Following on from this, RBS released an advert in 2015, as outlined by the Social B blog (https://socialb.co.uk/blog/4-chillingly-bad-examples-of-halloween-content-marketing/#.WfBHmLpFzIV), explaining strange happenings in their Fort William branch which unintentionally sparked negativity on social media of the bank previously closing multiple branches nationwide which left many buildings abandoned.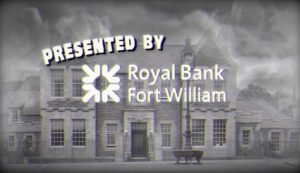 (Image by Deadline News) 
The round up 
By planning well in advance and thinking outside the box, businesses can 'box off' their Halloween campaigns by embracing the unexpected and wowing their target audience.  
Have you spotted any supernatural PR stunts and campaigns that have startled you? Let us know…