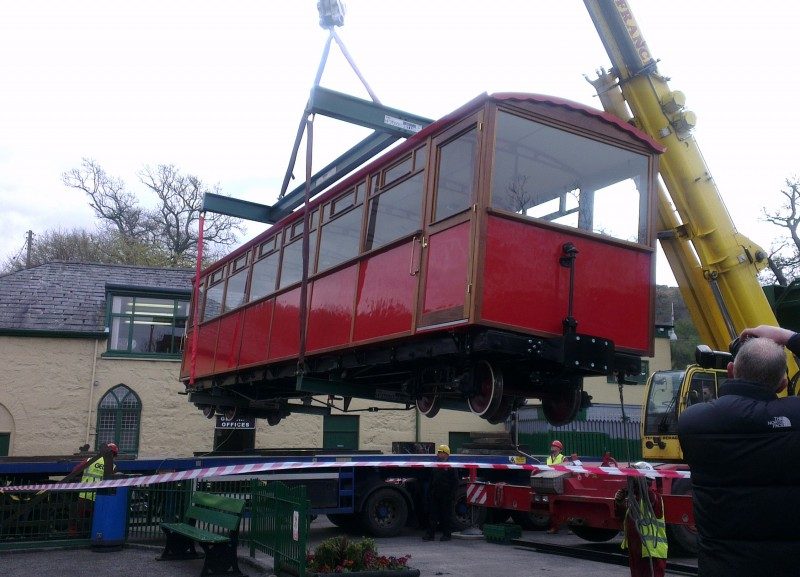 A new £150,000 carriage has arrived ready for service at Snowdon Mountain Railway.
Its arrival follows the success of the first Snowdon Lily carriage which was launched in 2013 as part of the heritage steam service.
As well as the new 'Snowdon Mountain Goat' carriage, a new vintage steam locomotive from 1896 is also being restored.
Alan Kendall, general manager, Snowdon Mountain Railway, said:
"The steam service has been such a hit with visitors that the Snowdon Lily carriage is often sold out weeks in advance.
"We've had great feedback about the craftsmanship and layout of Lily and the Mountain Goat is based on a similar design and is also built on one of the original chassis from 1895."
The trains are already proving popular this season with an increased number of visitors over the Easter period compared to previous years.
Vince Hughes, commercial manager, Snowdon Mountain Railway, said:
"Last year, more than 130,000 people travelled on the railway, which is the only one of its kind in the UK.
"We're confident that our investment in the steam service will deliver a better experience for passengers."
For more information about Snowdon Mountain Railway, visit www.snowdonrailway.co.uk or follow on Twitter @SnowdonMR