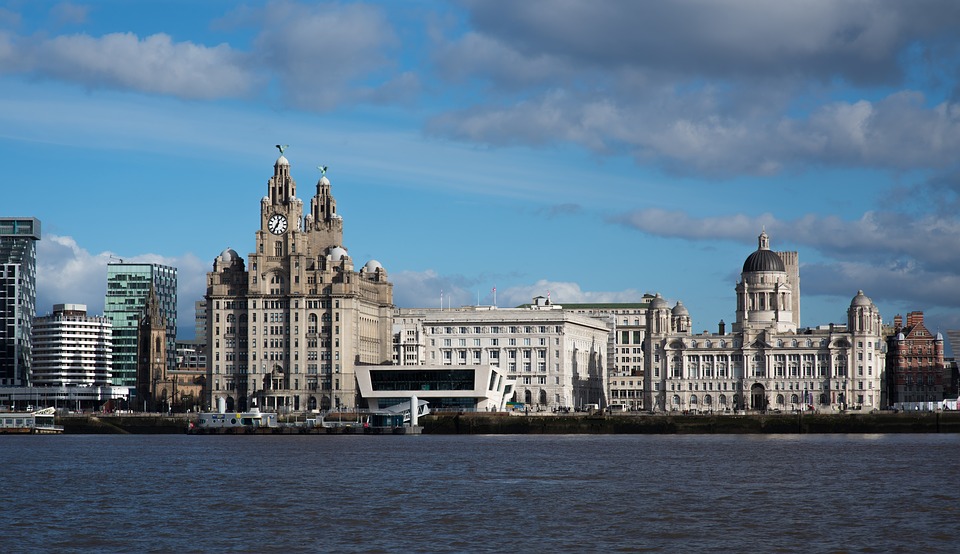 By Richard Clein
The 11th January marked 10 years to the day since the so-called People's Opening of the European Capital of Culture in Liverpool, I was there on St George's plateau to see Sir Ringo perform from the Hall roof in a cargo container and at "The Musical" the following night at the new Arena (who could forget the "workmen" in overalls making last minute preparations changing lightbulbs and brushing up etc). Part of the show of course but no-one was really certain…this is Liverpool after all!
One thing I will never forget is the absolute high the European Capital of Culture created in the city. It was amazing yet quite surreal at the same time. For a city that was more often than not on the receiving end of negative coverage, this was something to elevate us into the hearts and minds of people we could only dream of reaching with such positive news. Oh and how the city has been transformed no doubt benefitting from some effective PR campaigns along the way.
Looking back, it doesn't seem like that long ago but in ten years, so much has happened personally, in PR, in Liverpool and in the world, it's difficult to know where to start.
In 2008 I was working for the UK's number one PR company, Bell Pottinger (remember them) after convincing the regional MD that Liverpool was the place to be. Many other PR companies jumped on the bandwagon opening "virtual" offices but I'm proud to say we outlasted all of them picking up some big gigs along the way including Liverpool PCT and its award-winning Lose a Million campaign, DWF and representing "bigoted woman" Gillian Duffy and the Liverpool schoolteacher Gillian Gibbons who was jailed in Sudan.
For the last five years I've been running my own agency which this year is focusing on building its social media and digital division . This is without doubt the single biggest change in how we all communicate today. Personally, I've always felt, particularly for high profile individuals, there's, more to lose than to gain and still don't really understand why people put themselves through it. I remember getting a couple of nasty tweets in 2008 (on my O2 Xda pre-iPhone) when I was standing for election to Parliament, including one from someone who's now a very senior Labour MP and being really affected by it. Maybe when you're getting a constant stream you almost become immune. I didn't get elected in 2010 which of course delivered the first coalition government for 70 years which looking back seems "strong and stable" compared to the current chaos and confusion around Brexit.
In a crisis, theorists talk about the "golden hour". My experience tells me that social media has redefined this to the "golden half hour" or maybe an even shorter period of time. News, often fake, is spread so fast and can become fact unless handled professionally and quickly. This renewed focus on reputation and emergence of "fake news" (largely thanks to President Trump who lives his life and makes policy on the hoof on social media) also perhaps explains why my other business CM Consultants, which specialises in crisis response with a network of associates across the UK, also finds itself growing with some major clients across a range of sectors.
The growth of social media, the iPhone, coalition government, President Trump and fake news are just some of the things which have changed our lives during the last decade. But the backlash against overloaded email inboxes has already begun with sales of old-style mobiles increasing and people becoming less responsive.
It seems we've already reached saturation but with robots, augmented reality, driverless cars and an ability to control everything with our voices touted as the future, only time will tell whether speaking to machines or to each other proves more effective.
In terms of Capital of Culture legacy, Liverpool continues to punch above its weight and in 2028 I'll be dictating a blog about the recently opened Sir Joe Anderson stadium on the banks of the "royal blue mersey" as it gears up to host the Commonwealth Games. In the meantime, it's back to my writing slate and piece of chalk . . .